shine car cleaning services.
THE BACKGROUND 
Shine Car Cleaning Services – shinycar.ca – is a small student-run mobile car cleaning and detailing service in Ottawa, Canada founded by three high school students in 2013. Since their launch Shine has grown to a full-time team of three plus ten to fifteen season employees. In addition to doing residential work, Shine offers commercial car cleaning services for large firms and car dealerships.
THE PROJECT
In mid-2015, Shine Car Cleaning Services approached Tyler looking to modernize their brand and create advertising material as well as decals for the company truck.
THE LOGO – The project began by refreshing the company's logo. Per request, the logo was to retain all of the previous elements and use it as inspiration. The idea behind the new logo was to flatten the colour and look, giving the brand a more professional look while keeping the concept the same.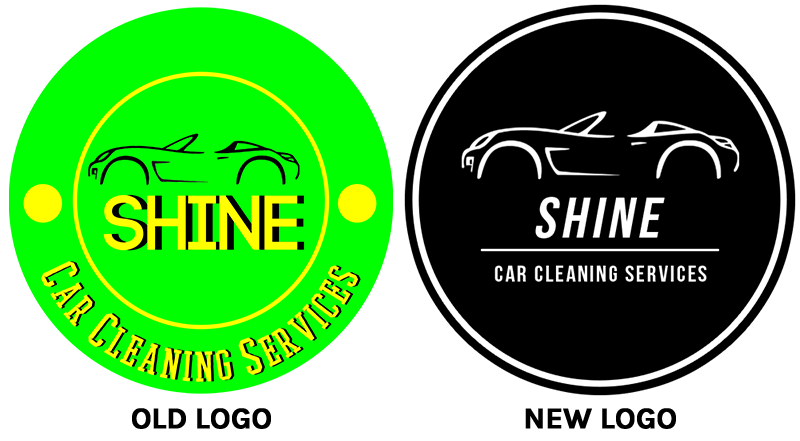 THE MARKETING CONTENT – The design of company marketing material was the second stage of the project. Starting with the business card, the new black and white colour scheme used on the logo and company truck was used to follow the clean and professional look presented. The front of the business card features an all black matte finish with an embossed logo. The back features contact information as well as the company's low-height secondary logo.
In addition to business cards, multiple variations and styles of advertising material was created to help expand the company's reach including flyers, coupons, brochures, yard signs, and vehicle decals.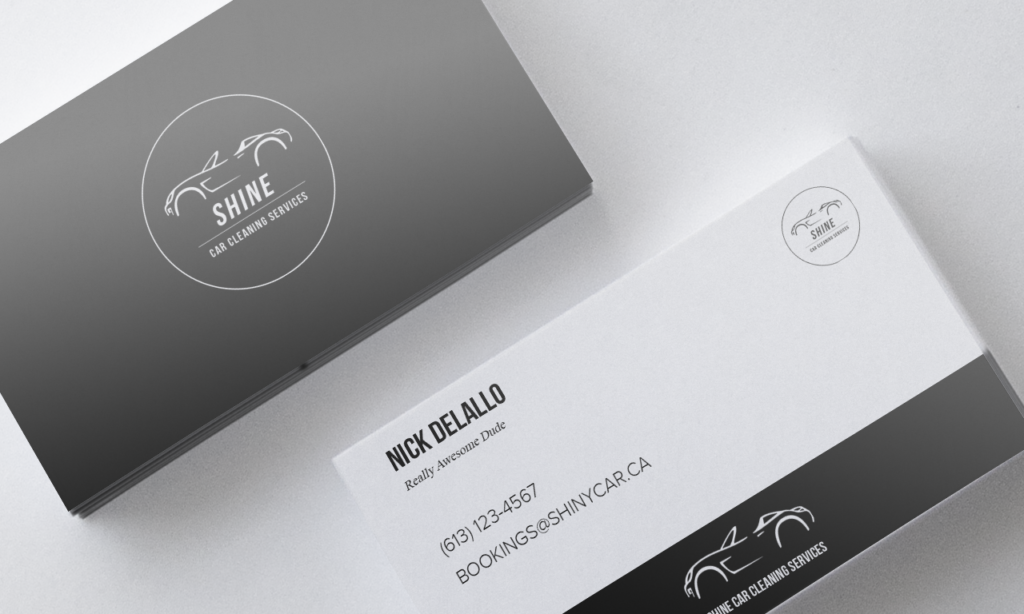 THE WEBSITE – The last stage of the project was the creation of the company website. Until this point Shine had been doing all business over the phone. The website included a customer management and booking system, as well as information about the team, services offered, and customer reviews.